The following link was taken from http://requiem-of-madness.blogspot.com/ , many cheers to them...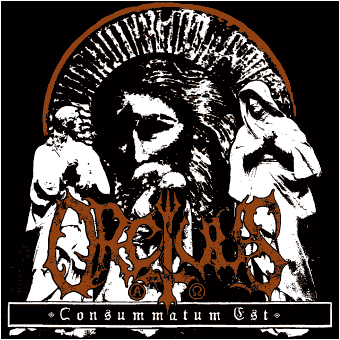 Band: Orcivus
Origin: Sweden
Genre: black metal
Album Release Date: 2008
Status: Active
Band Official Site: http://www.orcivus.com/
Myspace: http://www.myspace.com/orcivus

average bit rate: ~270kbps/44khz

DOWNLOAD: Orcivus - Consummatum Est(2008)
...
Typically sharp, neo-orthodox Black Metal of Swedish kind, as known by many because of various known groups. At full length however, "Consummatum Est" is making a bit more "fun"...


...
Apart from several flaws in the execution, Orcivus' debut makes a healthy impression in the scene's radar. Since the whole thing is furthermore performed in a somewhat "likeable" manner, I'll give one more point than once planned. And since the band is already working on the next album, the lean period should also be kept low. Recommended!...

read the review here





DOWNLOAD:
Orcivus - Consummatum Est(2008)